6-QW-70 Car battery for Audi A6

Battery Model: 6-QW-70 12V 70AH DIN70/57024

Battery type: Lead acid

Battery size: 279*175*175mm

Battery weight : 15kg

Brand: MY POWER/ OEM



Application:

Sarting Cars for Audi A4 & A6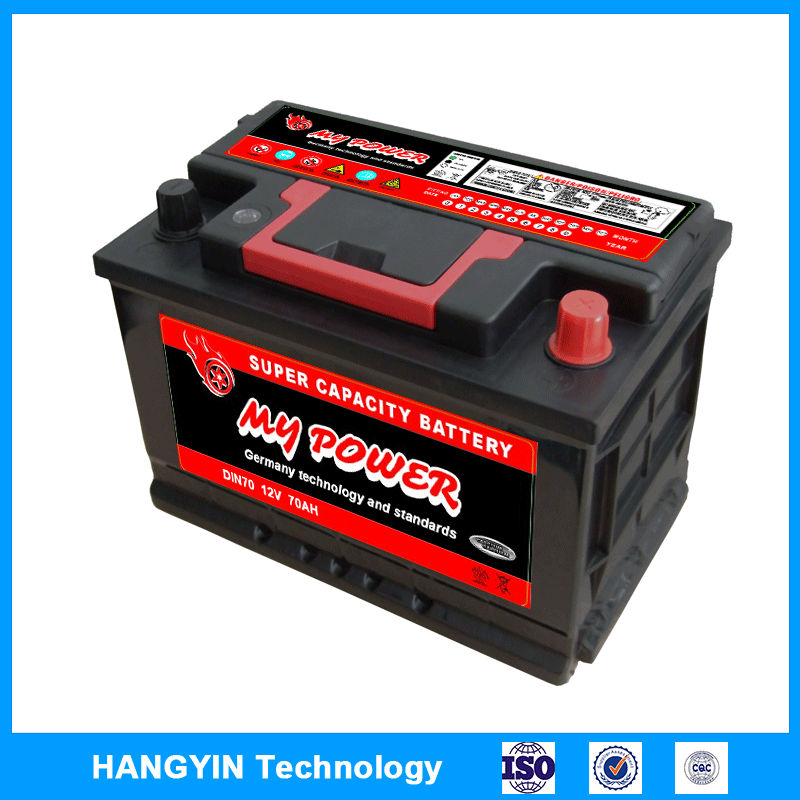 Advantage
1.High Temperature Resistant
2.Greater vibration resistance
3.Low Self-discharge
4.More 30% Service Battery Life
5.Top Quality Warranty

Product Description
1)The battery consists of high-performance paste plate,low resistance separators,high-impact resistant polypropylene plastic tank .
2)Stable performance in different temperature working environment..Low internal
resistance and high starting.
3)Tight assembly, PP/PE separator is provided for your choice, and reduces batteries
resistance and corrosion inside for their own character.
4)Durable and strong material with well design constructers, it has good ventilation
function and good anti-explosive character.Provideg reater vibration resistance.
5)Customer-made special dimension available
(even provide brand&packaging design),OEM
6)Maintenance free calcium-calcium construction Long designing life-span and super long shelf life.