car battery
Time: 2020-12-30 15:07  View:158
We can supply sealed Maintenance free type and Dry charged type .

For MF battery ,has these advantage:
1. Durability and frost resistance of battery body .
2. Enhanced working and storage capacity
3.shock resistance .
4.Enhanced reliability
5. Exitended service life
6.High efficiency of active masses.
7.Totaly Maintenance -free/

For Dry charged battery ,has these advantage:
1.Dry charged state ,easy to transport .
2.Cast grid technology ,extend service life and reduce corrosion rate .
3.Low water loss rate
4. High resistant to heat samage
5. Excellent resistance to vibration and road shock .
6.Low self-discharge rate ,up to 18 month storage life .
7.Low gassing rate ,reduce the explosion hazard during charging .

Sealed Maintenance free battery catalogue .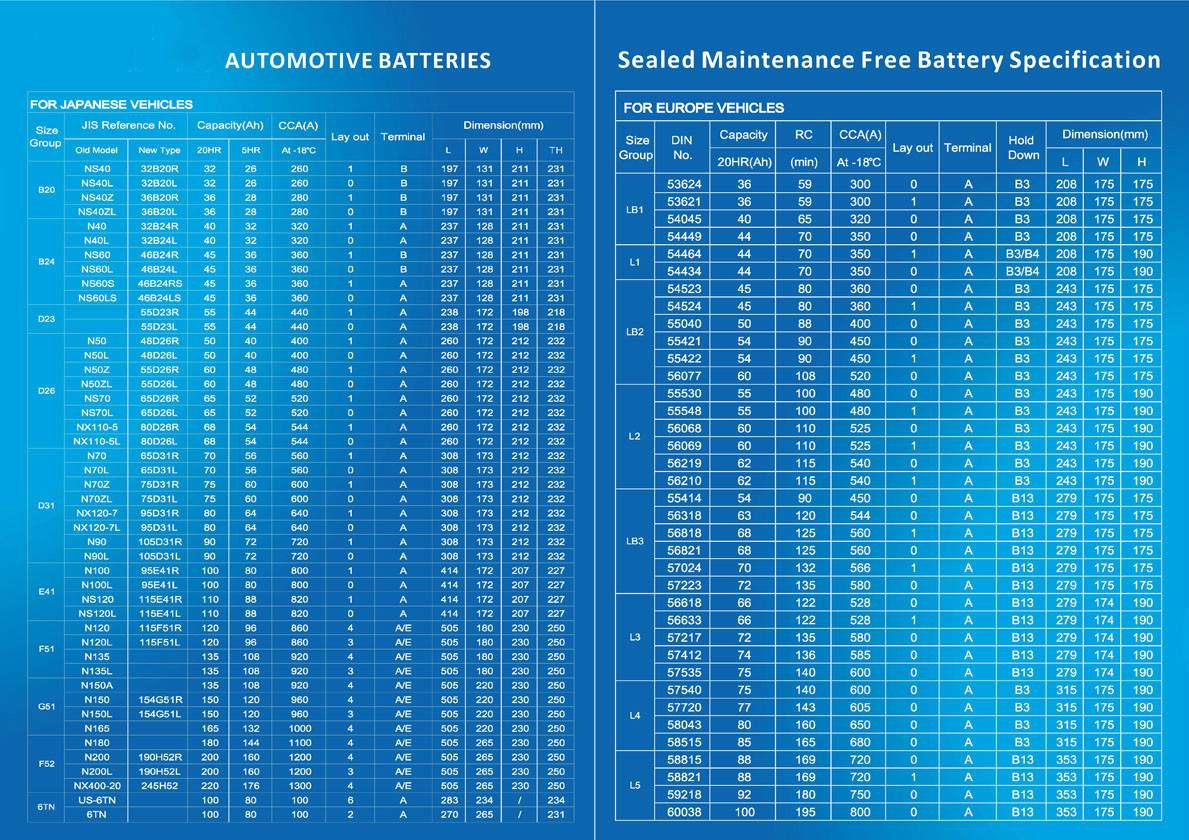 Dry cahrged battery Catalogue :